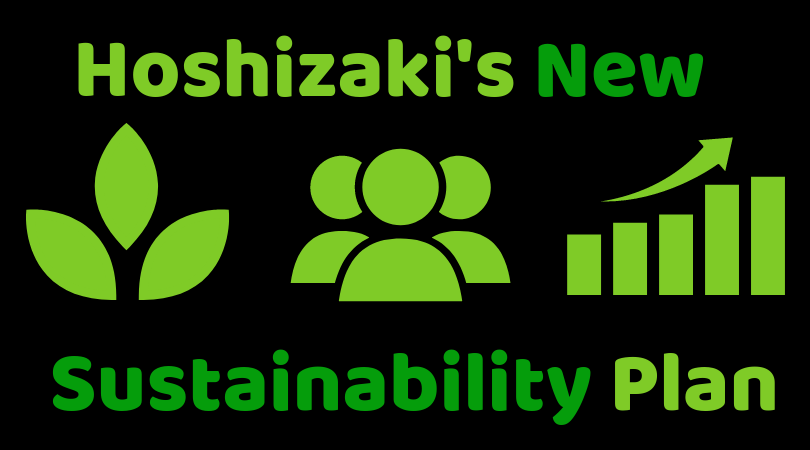 Hoshizaki has been progressively moving towards greener and more sustainable practices. Their new sustainability plan accomplishes those two basic goals and more.
The first principle in their plan is social sustainability. Hoshizaki's multiple outreach programs, like charitable fundraising and global nature preserves, help the community live better and fulfilling lives. The second principle is environmental sustainability. Hoshizaki is committed to developing energy efficient products that our customers love while complying with federal laws. Not only are our products energy efficient, but our facilities operate in an environmentally responsible manner as our ISO 14001 certificate reflects. An ISO 14001 certificate shows that an organization has an effective environmental management system (EMS). Hoshizaki also has won multiple Energy Star Partner of the Year Awards (2012-2019). The third principle is economic sustainability. Hoshizaki practices conservation through reduced energy consumption in our facilities, effective waste management, and recycling programs. Hoshizaki also seeks cost management to maintain profitability by designing and producing the highest quality and best valued products on the market.
If you want a trusted brand that also cares about the environment, then choose Hoshizaki!