Please review the terms of HoshizakiIceMaker's free shipping policy below.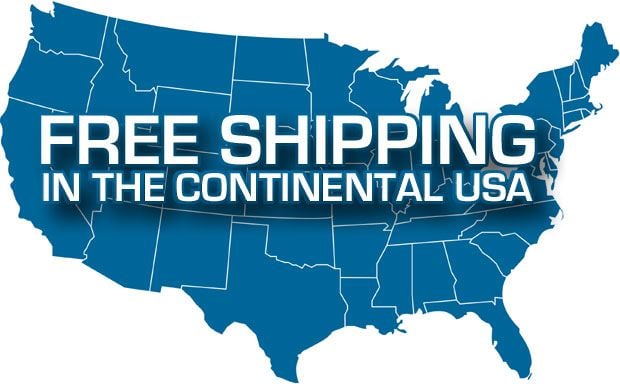 FREE FREIGHT SHIPPING
At HoshizakiIceMaker.com, we offer free freight shipping on all ice machines, parts, and accessories. All of our products are drop shipped directly to the consumer's or business' address.
We do not ship to Alaska, Hawaii, or P.O. boxes. Free freight shipping is only applicable to addresses within the continental United States.

FREE LIFT GATE SERVICE
Unlike our competition, we also provide free lift gate service for no additional fee. We understand that most individuals and businesses do not own a forklift or truck-height receiving truck. As a result, we offer free lift gate service to help unload your ice machine to your destination.
If you require lift gate service, please let us know after placing your order.

FREE RESIDENTIAL DELIVERY
We also provide free residential delivery, unlike many of our competition. We have delivered many commercial ice machines to various residential addresses, and have always done so at no additional charge to the consumer.

RETURN POLICY
All return requests must be submitted within 30 days of the delivery date and must be in new, unused condition and contained within the original packaging. All returns are subject to the customer providing all shipping cost. This includes both the cost to their location and back to sender, plus a mandatory 25% restocking fee. The customer will be responsible to schedule a delivery back to Hoshizakiicemaker.com.Upon arrival and inspection of the product, the refund will be issued back to the customer, minus the aforementioned deductions.